Do you need an ottoman in the hallway or hallway, kitchen or bedroom? Then this article is for you. She not only talks about the types, properties and sizes of ottomans, but also, perhaps, will give impetus to the flight of your imagination and encourage you to independently create an ottoman with your own hands from improvised materials. After all, no designer will create a product that reflects not only the style of the room, but also your taste, imagination and skills.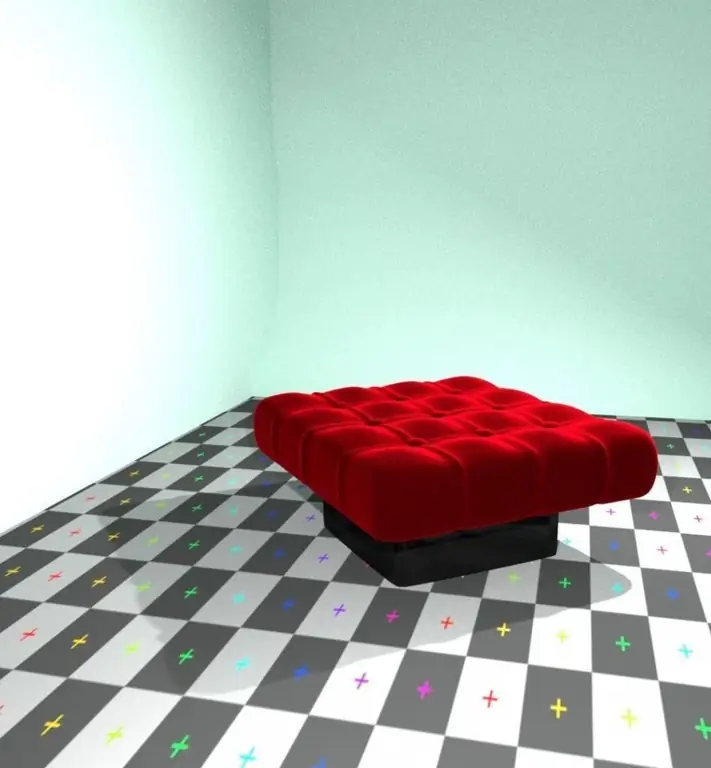 What is an ottoman and why is it needed at all
The look, the name, the size of the ottoman and the style of execution take us to the era of oriental luxury, when long toes of shoes were bent up, and fluffy carpets were spreading everywhere. Nega, we alth, an excess of all kinds of blessings and bliss. This is how the pouffe, which was part of the bedroom, was originally conceived. The size of the pouffe then was also large, for example, in half a bed (and not a single bed, of course). It was soft, like a pillow, as it was stuffed with down, and had no back. And the ottoman, the dimensions of which were relatively small, was used asa footrest when an important person was sitting on an armchair, a throne or had not yet had time to get out of bed.
In the future, softness and lightness, low height and the absence of traumatic corners allowed ottomans to migrate to the children's room and firmly establish themselves there. And with the use of synthetic materials, they conquered living rooms and large kitchens, and even appeared in corridors and hallways.
What can I say! If now there is some furniture and everyone likes it, then these are ottomans!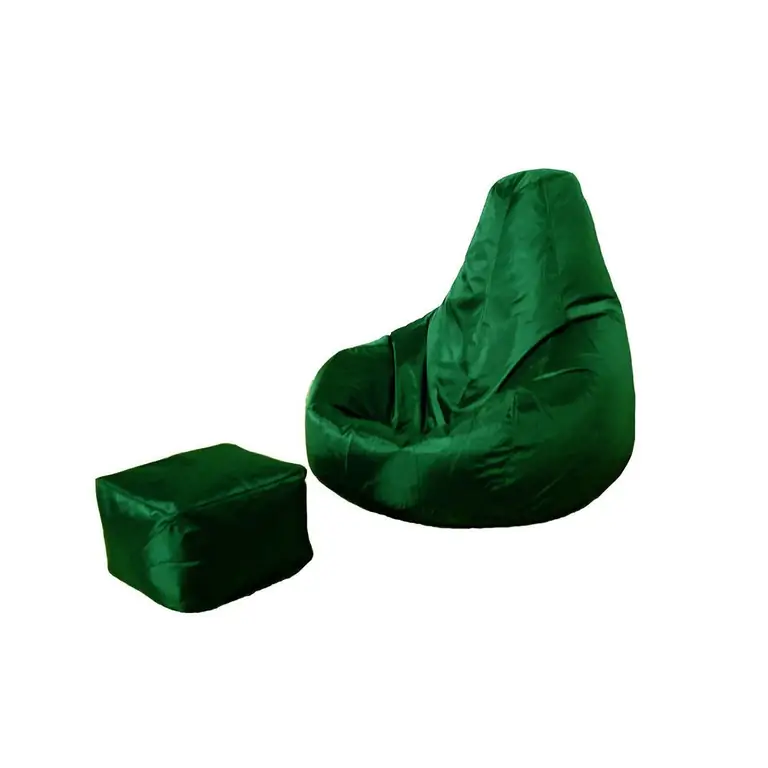 Why ottomans are so popular
The main reason is that the legs and coccyx (the second - mainly in people with sedentary work) get tired during the day, and they don't get much rest in transport from work to home. Upon arrival home, you immediately want to change clothes, change shoes and relax, sitting on a soft ottoman, made to individual sizes. After a feast with friends, it is also very desirable to have a soft chair in the hallway that will allow you to carefully put on and lace up each shoe.
Here's the reason why many of us prefer upholstered armchairs, sofas and ottomans over Soviet-era chairs. We pampered ourselves, spoiled ourselves to the extreme, we don't want to sit on a hard one.
And ottomans are the lightest, and therefore mobile, of the entire huge family of upholstered furniture.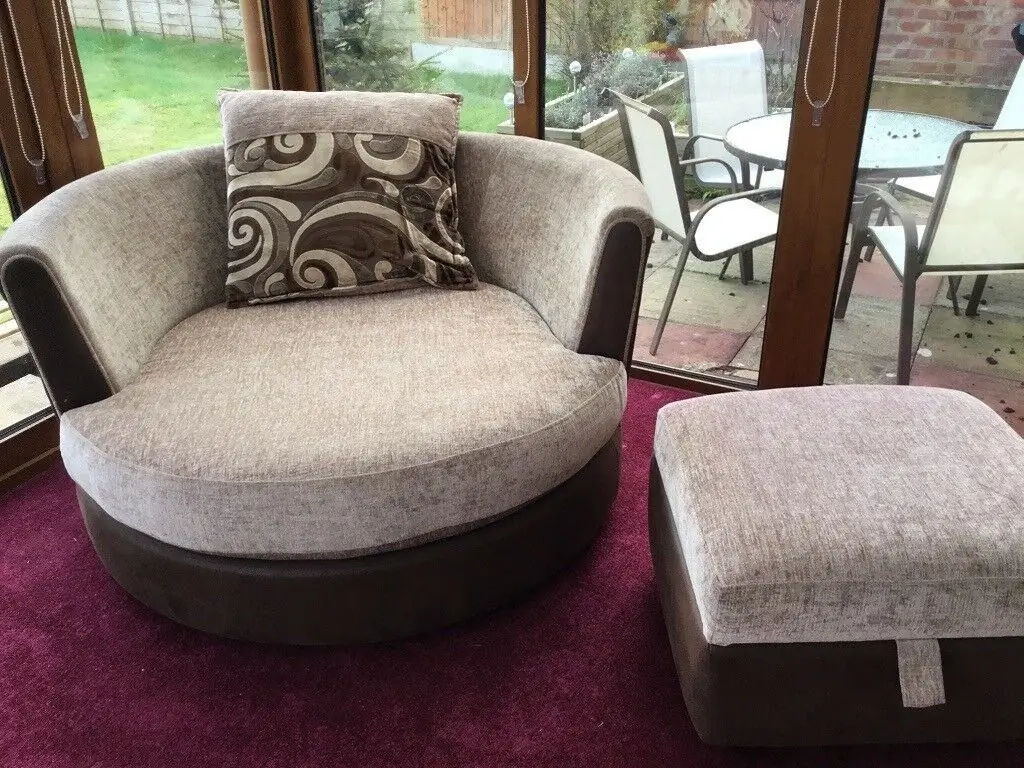 What sizes can it have, what is it connected with
The size of an ottoman depends on many reasons. But the first, of course, is convenience. High ottomans, up to 45 cm from the floor, are convenient in that it is easy to get up from them after removal andputting on shoes. This is very important for those who have joint pain. If there are many such among your acquaintances, then you won't find a better high ottoman in the hallway. Also think about whether among your family members and those who will come to you and take off your shoes, there are quite long-legged people for whom a low pouf will be just a torment.
And children, on the contrary, need lower ottomans. If possible, it is better to have two (or three) ottomans of different heights in the hallway than one long one, especially if there are children and the sick in the house. And they don't have to be square. No, ottomans, of course, can be round, oval, and even triangular. A triangular ottoman, for example, will easily fit into the corner of a room.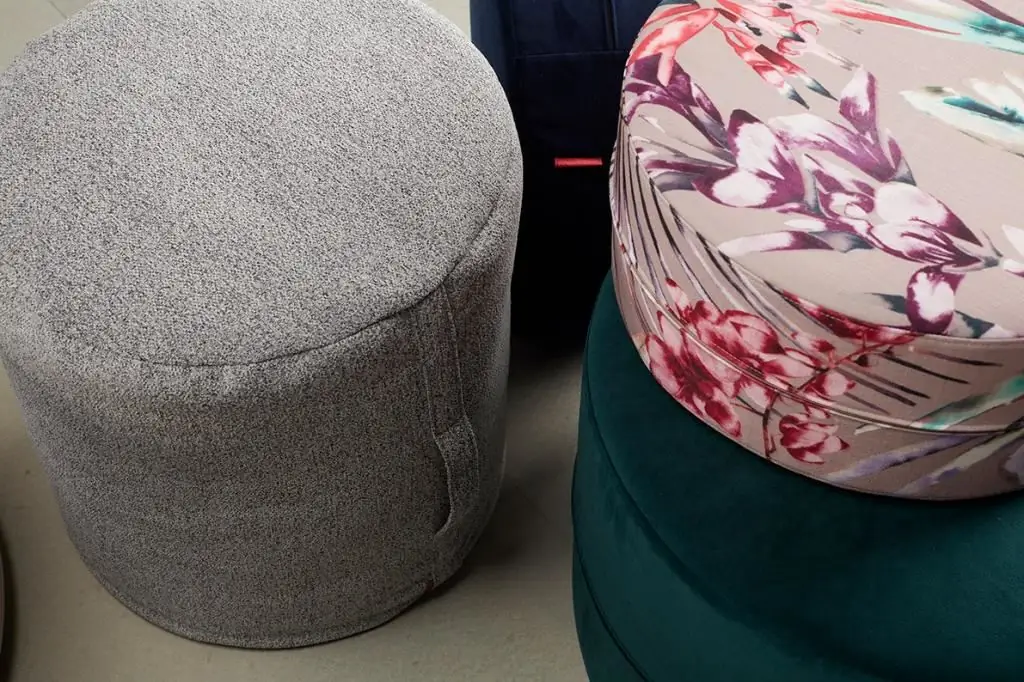 Standard and custom solutions
Usually the standard sizes of ottomans are as follows:
height - from 30 to 45 cm from the floor to the sagging soft upholstery, it is determined primarily by those who will sit on it;
length and width (or diameter) - 30-45 cm.
But if the ottoman plays the role of a banquette or a coffee table, then its height, length and width vary over a wider range. And for existing frameless ottomans, the concept of "size" is quite relative.
Different shapes
The shape of the ottomans is determined by the size of the room and its style. So, a product in a small kitchen is simply inappropriate: it will only interfere, often getting dirty and turning over (all light ottomans have such a "cheburashka" property), in this case it is better to give preference to multifunctional and reliablestools.
Since all types of stylistic decisions of the room can be divided into three large groups, each of them has its own form of ottomans:
Classic and minimalism. Here the shapes used are cylinder, cube, prism (triangular seat), ball and oblate ball.
Ethno and boho styles. And here, cylinders, ovals, flattened like pumpkins, tori, frameless ottomans or, conversely, hard (uncomfortable, but very stylish rattan products, for example), are preferred, i.e. everything that will add a lot of circles, curves and broken lines to the room.
Hi-tech and loft. Using all the latest advances in materials (both in the upholstery and in the frame), you can completely adjust the shape, size and color of the poufs to the interior, giving the latter a unique and modern look. It is not only elegant - geometric shapes upholstered in leatherette, shape-shifting frameless, inflatable and liquid products in bright colors, transparent, iridescent or just conceptual black - but also helps to achieve an unusual effect beyond the original interpretation of interior design, similar to the interiors of the future from movies (or caves).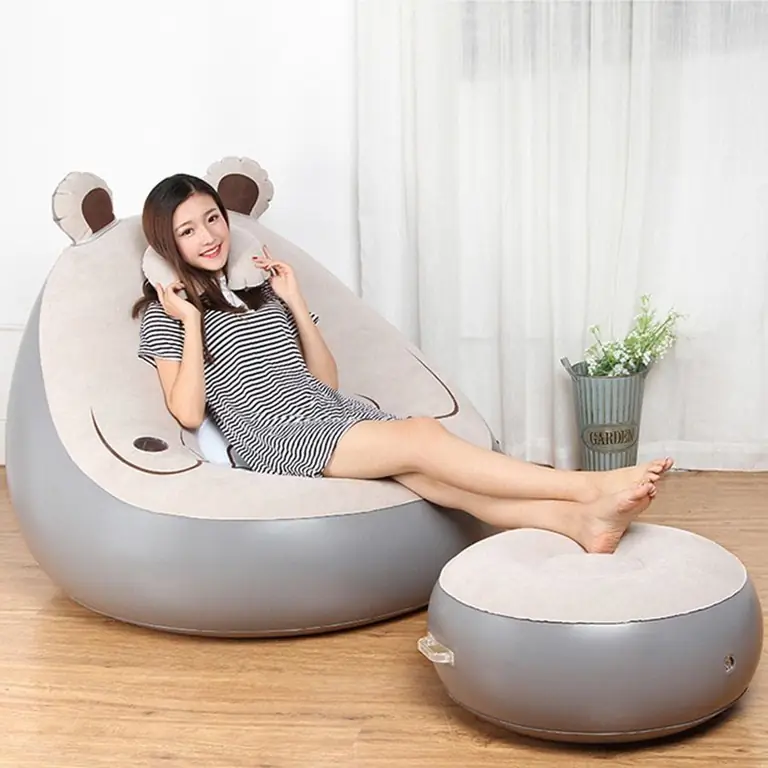 What materials are used
As sizes, shapes, and materials for covering ottomans vary, the most diverse are used: genuine leather of various animals and reptiles, leather substitutes, fabrics of different textures, ropes, twine, rattan branches, etc. laid in a row, etc.
Anything is also used for the frame: from empty plastic bottles and wooden parts tometal and plastic.
When choosing upholstered furniture, it is always necessary to think not only about design, but also about how this furniture is cleaned, washed or washed.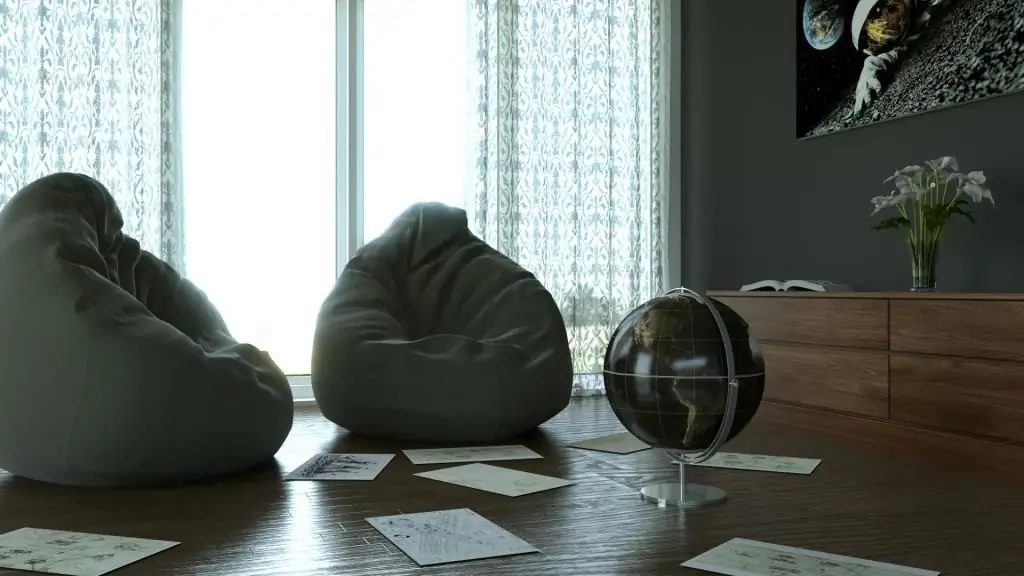 To keep ottomans from getting dirty
The size of the ottoman in the hallway is not as important as its cover. After all, he will often get dirty with outerwear, purchases brought and placed on him, etc. So everything white and fluffy for the hallway is completely impractical.
Like all upholstered furniture, such products can be covered with covers, but in most cases it does not look so hot, so when buying ottomans in the hallway or nursery, the issue of cleaning and laundering their surfaces will be of paramount importance. Frameless products have covers that can be removed and washed, but they are not suitable for the hallway, because they take up a lot of space and are inconvenient when putting on or taking off shoes.
And if you put it in the corridor?
An ottoman in the hallway will do a lot for the design and can even perform some functions. But the dimensions of the ottoman in the corridor must be very strictly selected, preferably minimal, and the corridor must be wide enough so as not to stumble and not catch on the product. After all, people usually pass through the corridor back and forth many times during the day.
Latest Buyer Tips
Do not immediately buy the first ottoman you like, think about how your purchase will look next to the wallpaper, floor and other furniture. Check whether the doors will close well if you put just such an ottoman and exactly there. Againmeasure the place where you want to put it. You can preview photos of ottomans, the sizes, shape and color of which will help you choose a purchase that will please you for more than one year.