The Tefal steamer is indispensable in the kitchen and is ideal for people who care about their he alth. The kitchen appliance allows you to cook delicious and he althy meals that retain all the nutrients. The device is easy to use and compact. It does not take up much space and has a stylish modern design.
Steamer device
Tefal steamers are distinguished not only by excellent quality, but also by ease of operation. Consist of the following main elements:
Casing equipped with a heating block. It has buttons for turning the device on and off.
Liquid collection tank.
Product trays. There are 2-3 of them in the configuration.
Cap.
Sump.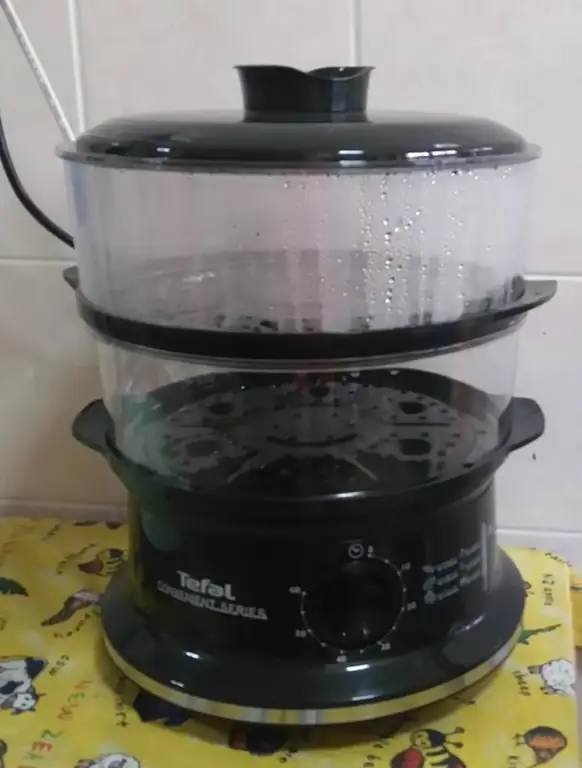 The instruction recommends using the Tefal steamer strictly for its intended purpose. Forbids touching it during operation.
Tefal steamer: instructions for use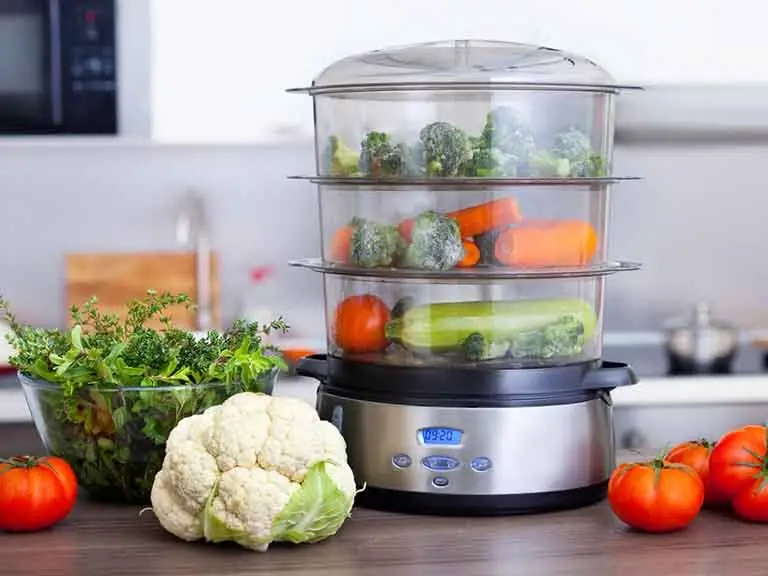 To cook something in a double boiler oranother dish, the following sequence of actions should be observed:
Install the device on a flat surface. This must be done so that the steam that appears during operation of the device does not fall on foreign objects.
Pour water into the tank up to level H1. This amount of liquid is needed for products that are cooked for about 13 minutes. If the food takes longer to cook, then water is poured to the LO level.
Install the sump on the body of the kitchen appliance.
Put food on pallets. Place them on the steamer in the correct order.
Close top compartment with lid and turn on.
Select the desired mode. At this time, the indicator will light up and the appliance will start cooking food.
After the set time, a bell will ring. The indicator will turn off.
Immediately after cooking, the trays are carefully removed from the base so that the food does not overcook.
Turn off the steamer and let it cool down. After that, you can get the finished dish.
The instruction recommends taking care of the Tefal steamer with care. It can be washed and cleaned only with the use of gentle products, without the use of abrasive materials. The appliance should be descaled from time to time.