Today there are many different types of real estate. Developers each time take more and more new solutions in order to stand out among many competitors. Private houses, multi-apartment skyscrapers, townhouses, penthouses. But on the last two we just stop. Some people mistakenly believe that there is no difference between a townhouse and a penthouse. However, this is a wrong opinion. In order to understand that these are completely different buildings, you must first study what a penthouse and a townhouse are.
Townhouse features
This type of property is a compromise between an apartment and a private house. A townhouse differs from an apartment in that there are no neighbors from below and above, only on the sides. And it differs from a private house in that the landthe allotment included in the total area of ​​the property is rather small.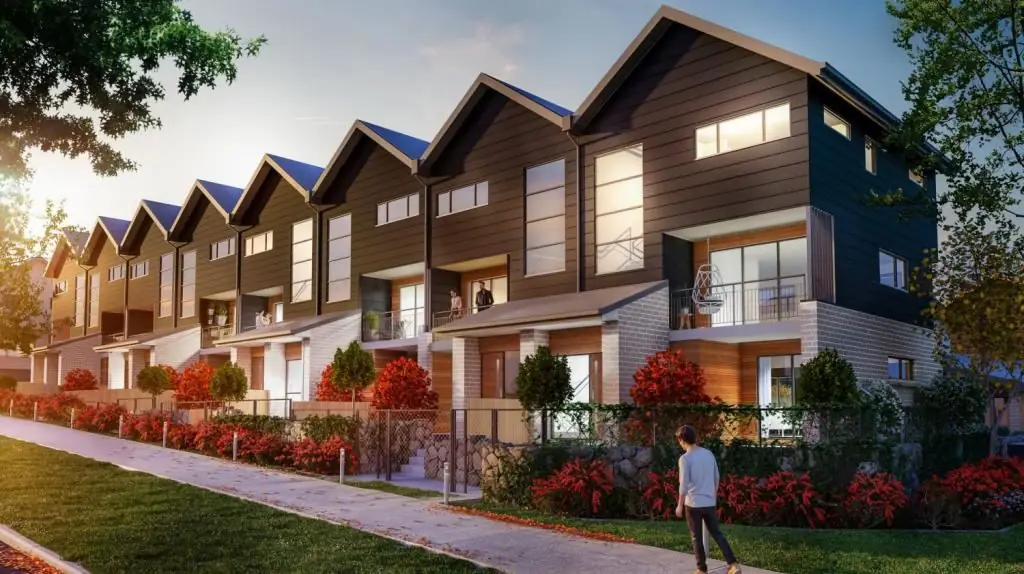 Nevertheless, a townhouse is a rather economical and at the same time interesting housing in terms of its characteristics. A fairly large family can live in such a house, located on two or three floors. In addition, it is safe and peaceful to live on the territory of such a building.
Penthouse Features
In order to understand the difference between a penthouse and a townhouse, you need to figure out what a penthouse is. This type of property is an apartment on the top floor of a high-rise building. In addition to the apartment itself, the owners are provided with a terrace. As a rule, this is a spacious outdoor area.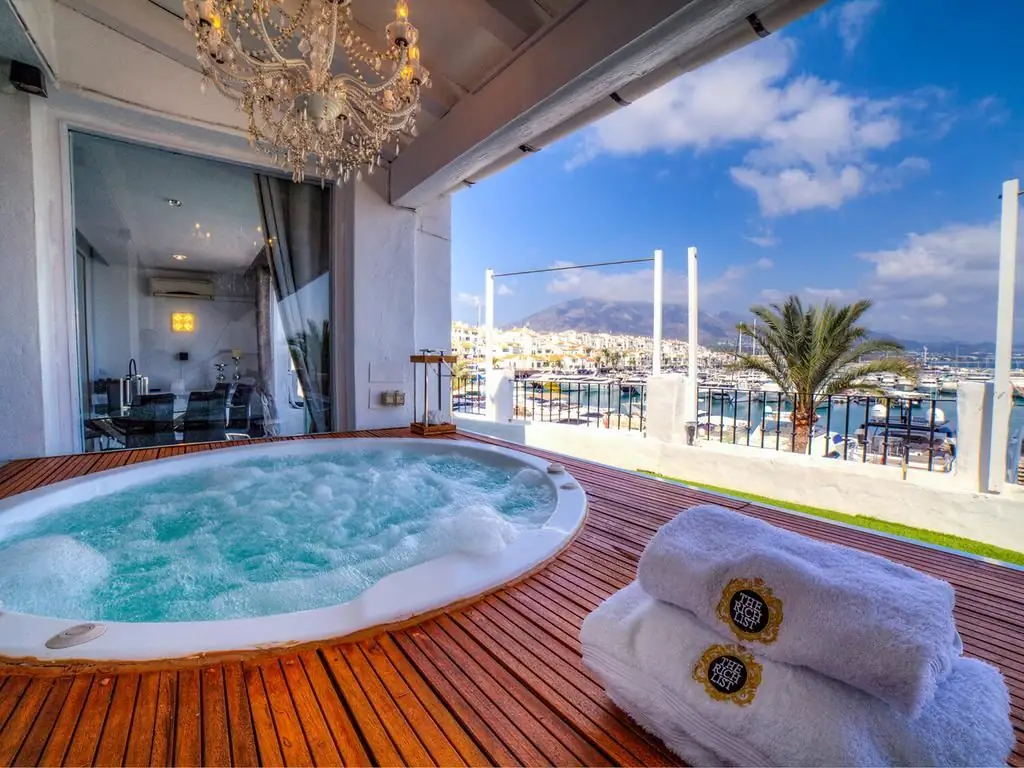 It is safe to live in this kind of real estate. In addition, intruders will never get to it, because a separate elevator is equipped to rise to the penthouse, which becomes a real barrier for thieves. And the panorama from the windows of this type of real estate is simply amazing, the whole city is at a glance. As they say, "above the clouds." Well, everything is for everybody.
What is the difference between a townhouse and a penthouse in terms of layout?
These two types of real estate differ not only in name. Also, the penthouse and townhouse have a difference in the layout of the living space. A townhouse is, as a rule, a two-story house, sometimes three-story, in which rooms, bathrooms and a kitchen can belocated on both floors. This type of property is somewhat similar to a private house, but in terms of layout it can also be compared to a two-story apartment.
Penthouse is a large apartment equipped on the roof of a building. Its location looks like an attic, but in reality it is the most spacious and luxurious apartment. Only the exit from the room is not to the balcony, but to the large equipped terrace.
Penthouse Benefits
Penthouse and townhouse have their own advantages and disadvantages. In order to understand which type of real estate suits you best, you should study the pros and cons, and proceed from this. So what are the benefits of buying a penthouse home:
Without a doubt, this type of property has a magnificent view.
Typically, penthouses have a gas boiler, which provides individual heating and hot water.
Due to the fact that such an apartment is located "above the clouds", the air here is fresh and not polluted by road dust.
Most often in penthouses it is possible to freely plan each of the premises.
Those who live in the penthouse do not have neighbors behind the wall. For some, however, this may not be an advantage. In addition, sometimes penthouses are built on several floors, which will provide a separate space in the room for all family members. And also there is always a place for overnight stay for friends or relatives who came to visit.
Living at a height, you will not watch the windows of the curious looks of passers-by.
Penthouse is considered an elite type of real estate. This type of housing is often chosen by we althy people and celebrities.
These are the main advantages of penthouses. In fact, each person will be able to choose their own advantages in this type of real estate.
Disadvantages of penthouses
To clearly understand what a penthouse and a townhouse are and how they differ, it is also necessary to study the disadvantages of each of the buildings. So why would you choose not to buy this type of property:
First of all, this is a very high cost. One penthouse can cost more than all apartments in a high-rise building. No wonder, because there is even a separate elevator for lifting to your house.
Also, another disadvantage is that sometimes penthouses are not even listed in the general design of a high-rise. Developers are afraid of changes in legislation, so they may decide not to take risks and not include the planned penthouse in the project of the house. This disadvantage applies only to cases when real estate is purchased in an unfinished house or even at the stage of excavation.
Now you know the features of this type of real estate. For a complete picture, you also need to study the features of townhouses.
Advantages of townhouses
Townhouse can be compared to both an apartment and a private house. As a rule, the value of this propertyis about the same as you would have to pay for an apartment in a high-rise building. So, what are the advantages of this type of real estate:
Affordable price.
Safety. As a rule, the developer encloses the territory, and there is a guard at the entrance to the closed zone.
Personal parking. On the territory of apartment buildings, you have to spend a considerable amount of time in order to find a parking space. And living in a townhouse, you can leave the car on the territory or in your own garage without any worries.
Own piece of land that you can use at your own discretion. If you want, set up a swing, or if you want, organize a mini-garden.
The benefits are quite significant, so you should pay attention to this type of property. It is ideal for those who have always dreamed of a private house, but have not been able to save the required amount.
Disadvantages of townhouses
If penthouses have a significant drawback is too high cost, then townhouses have their drawbacks, which you need to know about before you bid on this type of property. A number of disadvantages include:
Remoteness from the city. To be honest, such a nuance is not always and not for everyone a disadvantage. For some, the distance from the stuffy and bustling city is a reward. Of course, this will be a minus for those who work in the city.
Another disadvantageis the difficulty in cleaning the space. Naturally, cleaning an apartment is much faster than cleaning a two-story house.
Repairs in a townhouse will have to be done more often than in an apartment. Nevertheless, in such buildings, the roof and facade may leak more often, because these buildings are budgetary.
Actually, this is all among the significant disadvantages. Now you understand what a penthouse and a townhouse are. Each person, of course, can see pluses in minuses, and minuses in pluses, but all this is purely individual.
What is the difference between a penthouse and a townhouse
Photos, which everyone has probably already fixed with their eyes, make it clear what the difference is. Yes, both types of real estate have both pros and cons. But it's great that people have the opportunity to choose their dream home from a variety of proposals.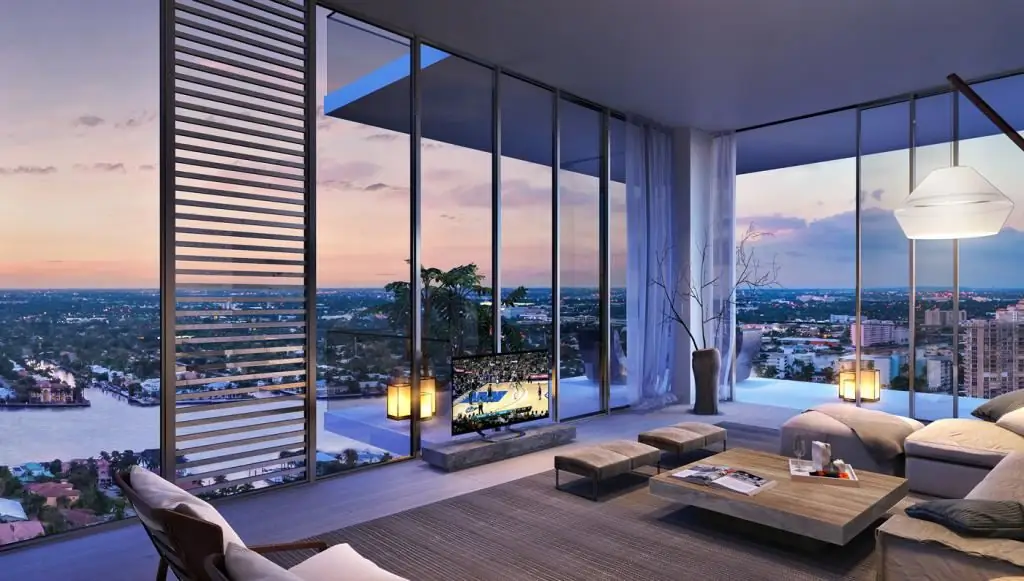 Knowing what a penthouse and a townhouse are, you can clearly understand for yourself what you like and what you don't. And also you will have the opportunity to bet on the type of property that best suits you in terms of cost and characteristics. The main thing is to clearly study all the nuances. And even if you don't plan to buy your own housing yet, you need to know about important features in order to make the right choice at a key moment.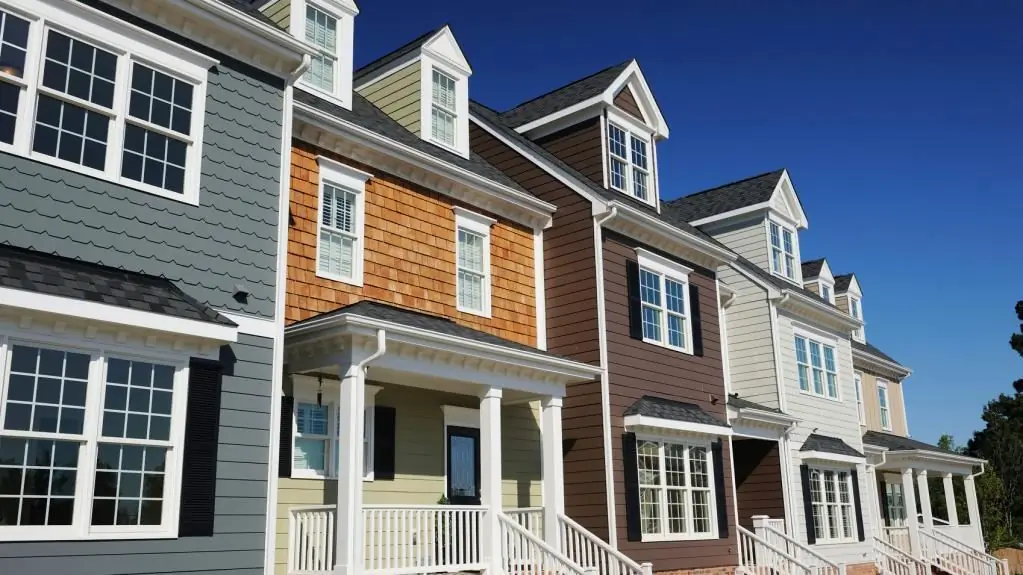 Whatever type of property you considerthe best, living in your own nest will definitely be comfortable. The main thing is to think over the design in which it will be as pleasant as possible. Each person has their own ideas about the ideal home. If some people like to live "above the clouds", then others prefer a "mundane" lifestyle. Well, each person has the right to choose, and he feels best in the type of real estate that is closest to his dream. And it does not matter at all whether it is a penthouse, a townhouse or an apartment in a high-rise building.